More and more author of diverse background are trusting Gnome Book Writing today
Think you have a great story to tell? We can write and publish it
Satisfied Clients Are Our Forte
The overall experience was wonderful. I was in touch with Lisa and Daniel and they both are very cooperative and professional.

Max Carter
Sheldon Benjamin possesses the rarified attribute of having passion for his job. He is dedicated and committed. I felt that he truly cared my book, published by Gnome Book Writing. Attending to every detail, his energy and professionalism made the publishing of the book a pleasure.

Bahman Akhavan
I was certainly impressed with my dealings with Sheldon Benjamin. Rapid responses to all of my issues and highly recommend him for your project.

Joseph
It took some time to get what I wanted done. However for the most part they exceeded my expectations. I will be working with them again in the near future.

Nacola
The Most In Demand Book Writing Services In The Business
For over a decade, Gnome Book Writing has enjoyed a steady reputation as book writers for hire. We have helped thousands of authors enjoy success with successful titles to their names. Some of the bestsellers surfing on notable literary platforms are produced by our writing teams.
Top of the Line and Professional Book Writing Services
Are you struggling to put words into your ideas? Not sure what to do about the story dwindling in your mind? We are a highly sought after book writing services company based in the United States, helping more and more aspiring authors get closer to achieving their dreams of authorship. It is easy to fall trap into the hustle and bustle of the mundane and forget about writing and publishing your big ideas and stories. But we've got you covered, all thanks to the highly professional team of book writers in our house!
We Have a Thing For Doing Things Differently
Creativity
Passion
Strategy
Creativity
We approach book writing with utmost creativity, allowing free flow of ideas.
Synergy
Synergizing ideas with a touch of storytelling.
Transparency
Making sure all processes are transparently reviewed by clients.
Dedicated Project
Working with us, you get to hire dedicated book writers that are assigned to your project for seamless operation.
Originality
Writing hundred percent original content every time.
Experience
A collective experience of more than a decade.
Meet The Team Swinging Magic
Take a look at our geeky, dedicated book writers, designers, and other team members who have a knack for taking things a notch up
Emily Day Sr. Book Editor
Mae HollandFormatting & Editing Specialist
Christian MurraySr. Publishing & Marketing Manager
Forrest MorganSr. Concept Artist
Misty QuinnCreative Director
Why Choose Our Book Writing Services
Our book writing company has the versatility you require because they come from a wide range of academic disciplines, including business, the arts, the sciences, technology, advertising, communications, the social sciences, and engineering. Thanks to our talented staff's wide range of backgrounds, we're able to meet the technical and business writing needs of our clients across a wide spectrum of fields. If you have any lingering doubts, our book writers for hire are ready to listen to your creative ideas and turn them into excellently written content. We remain dedicated to producing content that meets your commercial goals and generates revenue at all times.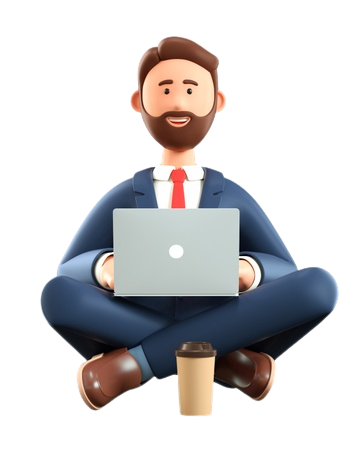 Our Process
Concept, Outline, Report
Your book's scope and ideas are analyzed by our team so that you can get the most out of it.
Book Writing
We take your ideas and outline into consideration to produce a high-quality book.
Editing, Proofreading, and Formatting
Every book undergoes a lengthy editing, proofreading and formatting process.
Publishing
We can help you find an agent and get published.
Think You Have A Great Story To Tell?
We can develop your manuscript into a full-fledged book that will win over your audience.
Happy Clients Make for Good Business
Our clients have enjoyed success with books written by our professional book writers.
I spent a year working on my manuscript and gave myself two years, but I realized…why wait? I got in touch with Gnome Book Writing and professional book writers there turned things around for me. I've enjoyed great success on by third book with Gnome. Highly recommended for people with great ideas who just can't sit thru hours in front of their computer.
Kristi Hall
My manuscript was ready and sitting on my table for the past two years… it was until I stumbled on Gnome. These guys helped me become an author and I am simply enjoying the run.
John E. McHenry
I spent 10 years in the tech space and had a few not-so-great ideas to share with the world. Fortunately, I hired guys at Gnome who produced an outstanding book for me in the space of six months
Willow Richardson
I wanted a several short story books for my children and nieces with a few drawings. I wanted to keep things simple and make it an enjoyable read for the children. After several measly attempts, I finally got in touch with Gnome Book Writing. Now the kids get to enjoy their favorite books!
Clementina Schuster
I suffered thru a writers block for the past ten months. My manuscript didn't seem to go anywhere. Eventually I resorted to pro writing services by gnome book writing and it just worked for me!
Malcolm Fleming
Your Pressing Questions? All Answered!
Here's a list of frequently asked questions you might have about our ghostwriting service:
Gnome Book Writing specializes in an array of categories, from fiction, non-fiction, biographies, informative, illustrative, to children's books, novellas and other. We have tapped into every genre of fiction that there is.
You do not essentially require a manuscript. However, certain authors prefer to have a manuscript which allows our team to have a scope of what you are looking into.
We offer quite affordable ghostwriting services, essentially costing around $3000-5000 per project.
It takes up to six to ten weeks before we can complete a fully written, edited, and formatted book.
Our support representatives are available round the clock to assist you with any query related to the writing process.
Guarantees do not associate with the nature of our service, essentially. Our teams take the best measures to ensure the most impeccable writing services for your project.
Our policies do employ refund policies applicable under certain circumstances which will be stated in terms of agreements.
Yes, you can. Once a project is successfully delivered, the client has complete autonomy and rights.
We've Got the Numbers Rolling
Numbers speak for our excellence. We tend to produce the highest tier of book writing services for our clients who have enjoyed successful authorship.
Get Published This Year!
Get In Touch Today
What to

expect now?
We know it can get a little puzzling where to go from here, but you needn't fret. Trust the process. Our team of experts will get in touch within the next 24 hours to delve into more details with regards to your future best-seller.
After ascertaining what you have in mind, we will move to the next step which will entail conferring with our writers. They will discuss what the best tonality for your story would be.
Once we have the tonality you are looking for down and locked our seasoned writers will draw up an outline which will then be sent over for your approval.
After we get your approval one of our representatives will get in touch with you again to ensure everything is up to your mark one last time.
Following that your journey to becoming a best-selling author begins.